Offering a full range of automotive repair and maintenance services Granden Auto is your one stop shop in central Alberta
We continue to expand the services provided including out of province inspections, and window repair.
Brakes are crucial to keeping you and your loved ones safe on the road. If you have ever had problems with your brakes, you can attest to the fact that it can be a terrible experience. We visually inspect your brakes with every oil change, you can protect yourself and your passengers, and you can save money by catching any problems before they become too costly. A dedicated brake inspection twice a year for wear and damage can protect you and your passengers. Additionally, it will help you save money by catching any damage before it becomes too costly.
Brake Inspections
Brake replacement
Caliper lubrication
An important part of routine car maintenance is changing the oil regularly. The necessary frequency of oil changes has become a point of contention among experts. The Engine Oil Bible maintains that engine oil can't be changed often enough, but Nordic Group insists that, with the advent of synthetic oils, some vehicles can go as far as 10,000 kilometers before needing an oil change. The best course of action is to check the owner's manual and follow the manufacturer's recommendations and change the oil regularly. We have seen a number of issues with extending your oil changes especially in newer vehicles; the tiny oil passages that supply oil to vital areas become clogged as the oil slowly turns to sludge causing a variety of issues including blown engines.
Complete inspection
Synthetics available
Reasonably priced
Improve your vehicle's handling, increase tire life and drive more safely by checking your tires every month to ensure that they are inflated with the right amount of air pressure. We offer a wide range of tires for your vehicle. Let our team help you find, balance and mount the right tires for your car.
Below are some of the tire services that we offer:
Wheel alignment
Tire mounting
Tire balancing
Tire rotation
Flat repair
Tire inspection
Ball Joints/Tie Rods
Wheel Alignments
Wheel Bearings
Free engine scan
Latest technology
All makes/models

Tune – ups
Rebuilds
Timing Belts
Shocks/Struts
Factory/Aftermarket
Control Arms
Radiator Flush
Pressure/Leak Test
Water pump replaced
Battery/Alternator
Electrical issues
Starter replacement
Heater Core Flush
A/C recharge
A/C repair
CV and axle repair
Clutch
Transmission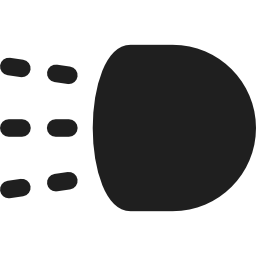 Out of Province
Insurance
Municipal